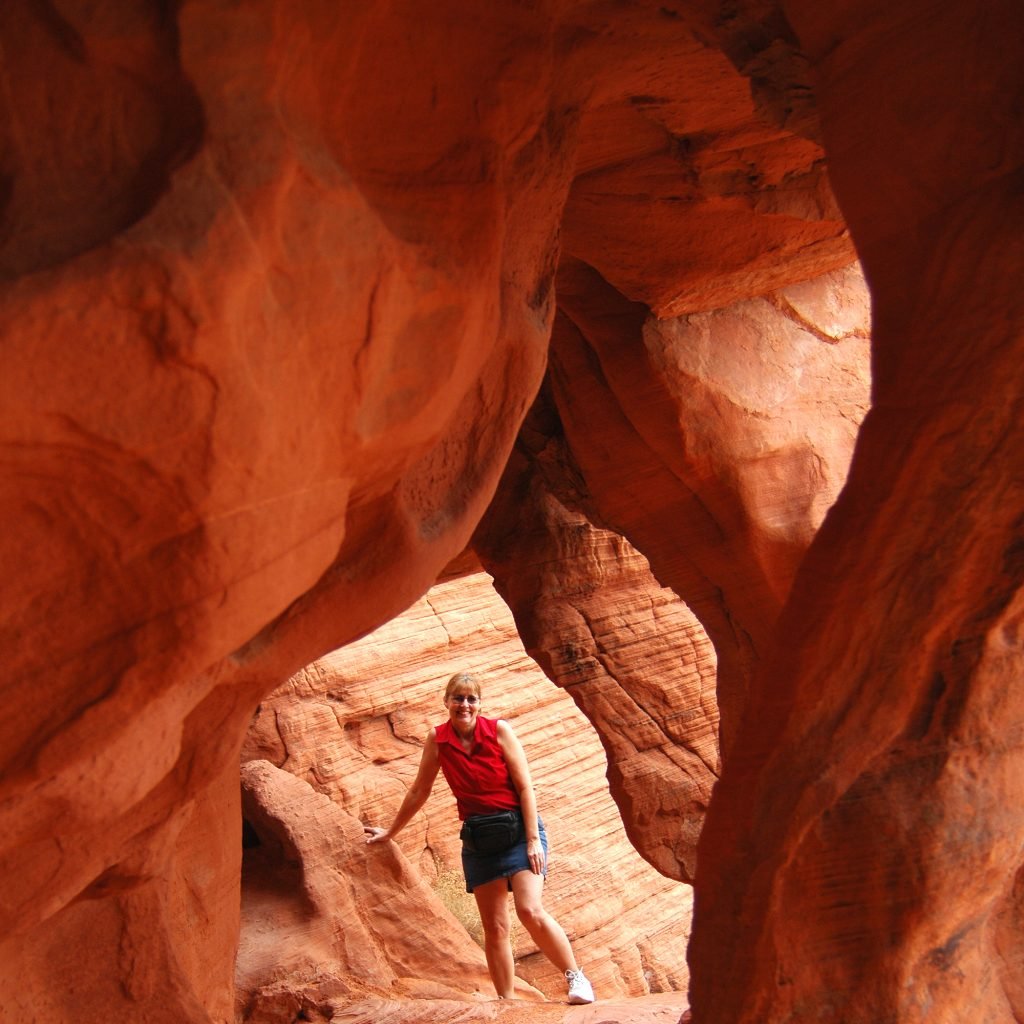 Valley of Fire Tour & the Lost City Museum
Valley of Fire & Lost City Museum Tour

Info
The whole group will love the Valley of Fire plus the Lost City Museum Tour from Las Vegas! The unforgettable "Valley of Fire" is named for its red colored geological formations. For the ancient Anasazi Indians it was once their spiritual center. They were a great Early Native American Civilization. Because of their presence, the abundance of stunning rock formations painted with ancient indigenous art (Petroglyphs and Pictographs) are mysterious and uncountable. This adventure traveling back 3000 years in time is a must when visiting Las Vegas. Explore the Great Anasazi "Lost City" Museum, built around the ruins of ancient Anasazi Pueblos.
Valley of Fire State Park covers an area of almost 42,000 acres. And is the largest state park in Nevada. As well as the oldest. The area was named a National Natural Landmark in 1968. The park's name comes from its stunning red sandstone formations. Which were formed from great shifting sand dunes during the age of the dinosaurs. And these centerpiece features of the park's attractions appear to be set on fire when refracting the sun's rays.
The exhibits at the Lost City Museum of pottery are a remarkable scene to experience. Baskets, arrowheads and ancient hand tools lie among the mysterious Indian Petroglyphs & Pictographs. Visiting authentic Pueblos and seeing other timeless artifacts is a stimulating experience for all. This combination tour of early Native American life is truly the Jewel of the American Southwest. And a photographer's dream come true! But with or without a camera, you will be moved to your soul on this spiritualy wondrous adventure.
Tour Times and Points of Interest
Operates: Wed, Thurs, Fri & Sun or any day with combined parties of 4 or more, call for any day availability.

Departure: Approximately 8:00 am

Return time:  Approximately 3:00pm

Free pick up at Hotel

Stunning rock formations

The Great Anasazi  "Lost City" Museum

Tour of Early Native American Life

Petroglyphs & Pictographs

If you're a photo buff, you'll have a ball
Travel and Amenities
$141.00 per person

Includes  Lunch, unlimited bottled water and snacks

Museum closed Thanksgiving Day, Christmas Day and New Years Day
What to wear
Hiking or athletic walking shoes

Temperatures are cooler from October – February so long pants and a warm jacket are appropriate.

March – September temperatures are warm where shorts, hat and light shirt are comfortable.
Vehicle Used
7-passenger Luxury 4×4 SUV's