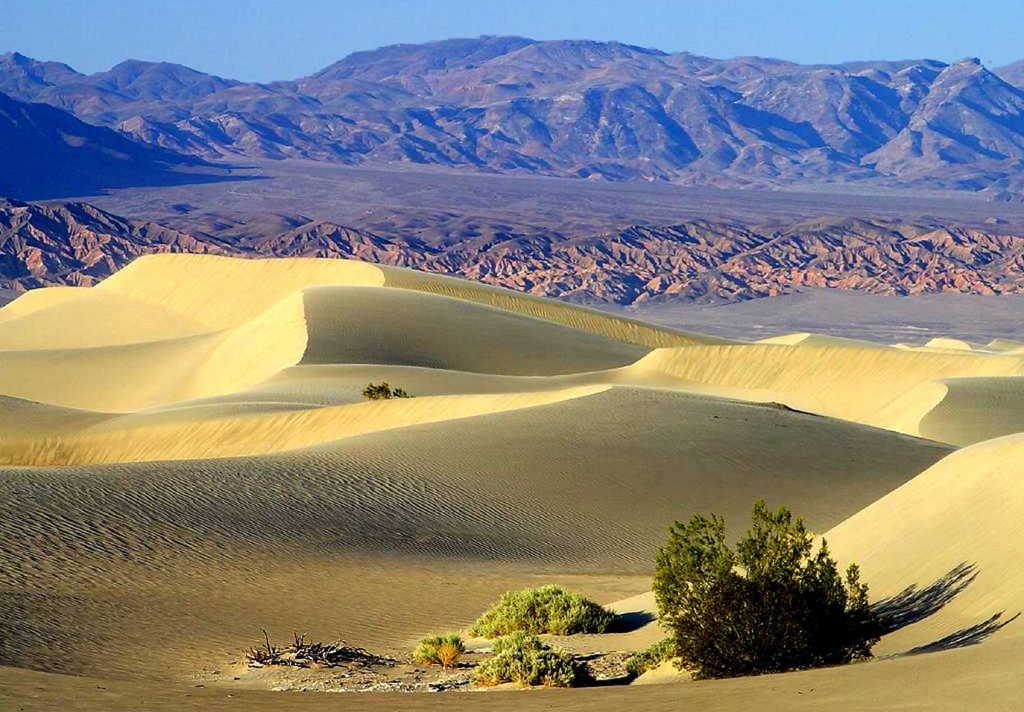 Death Valley Tour From Las Vegas
Death Valley Tour from Las Vegas

Info
The entrance to Death Valley is our first exploration- photo stop on this amazing adventure. There lies the old Ghost Town of Rhyolite, a long abandoned gold mining town and the set for quite a few movies and documentaries.
We then cruise down a delightful winding highway where we enter the center of Death Valley from the east. This is like entering a strange and foreign planet similar to Mars' surface. You'll fall in love with the endless desert, wide valleys, jagged sculpted peaks, bold colors, creatively adapted plants and animals. Each and every one are true expressions of geological miracles recorded in time over millions of years.
Just imagine the driest, hottest climate possible. There's a reason it's called Death Valley. It's a huge wilderness "Bad Land" that mankind has never been able or willing to tame. The view of the valley from Hell's Gate, well above the valley floor is like something out of a dream. From there we drop down to Badwater which lies at 282 ft. below sea level. We also take in the vistas with stops at Zabriskie's Point, the Devil's Golf Course, the Furnace Creek Museum, the Salt Lake, the Sand Dunes and Artists Pallet. The mountainous dreamscape, seemingly painted canyons, volcanic craters and salt pinnacles all make this tour a photographic-sightseer's best way to spend a day. For the true adventurers, we offer this tour not only in spring, fall and winter but also through the summer as well.
Tour Times and Points of Interest
Operates Monday and Wednesday's or any day with combined parties of 6 or more, call for any day availability

Departure: Approximately 7:00 am

Return time:  Approximately 5:30pm

Free pick up at Hotel

Old ghost town of Rhyolite

The center of Death Valley

View of Hell's Gate

Badwater, Zabriskie's Point, Devils Golf Course

Furnace Creek Museum, the Salt Lake, Sand Dunes, and Artist's Pallet
What to wear
Hiking or athletic walking shoes

Temperatures are cooler from October – February so long pants and a warm jacket are appropriate.

March – September temperatures are warm where shorts, hat and light shirt are comfortable.
Travel and Amenities
$261 per person

Includes  Lunch, unlimited bottled water and snacks
Vehicle Used
7-passenger Luxury 4×4 SUV's

12-passenger VIP mini-coaches

14-passenger VIP touring class mini-coaches